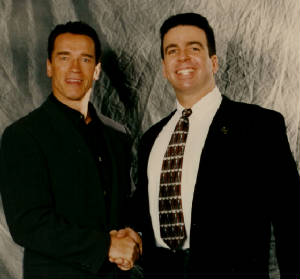 "Dr. Jack,
Your work to promote Fitness and Strength Training has made such a powerful impact on individuals of all ages. Your leadership at the seminars at the Arnold Schwarzenegger Fitness Festival is outstanding, and your talks are always one of the highlights of the (Arnold Schwarzenegger Fitness Festival) weekend for me."

I am proud to know you.
Governor Arnold Schwarzenegger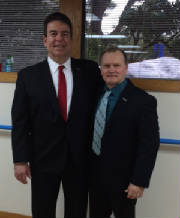 Dear Dr Jack,
You have been such a positive influence in my life. Consulting with you was the best choice I ever made. I would have left 40 years of Culinary Arts on the floor of the gym and had a life of counting to ten. Your support has been a guiding light for me. Your fire, enthusiasm, knowledge, and guidance now has me helping people with consulting, cooking demos, meal design, doing more than I could have ever dreamed. It is awe inspiring to think of the people you have touched. Thank you just doesn't say enough you have changed my life and even more the lives of the people I or we serve.
Chef Don Doward
Master Trainer, Master of Fitness Design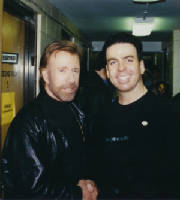 The Legendary Chuck Norris lecturing with Dr. Jack Barnathan at the Arnold Schwarzenegger Fitness Festival VIP Training program, led by Arnold Schwarzenegger himself.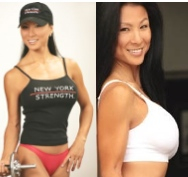 "You are truly the virtuoso in the field of fitness sciences. Your ability to pique the interest of your students will continue to inspire us to become the best we can be. Thank you for all you do."

Susie Lin
Cover Model
Muscle Mastery Graduate & Top Trainer


"Dear Dr. Barnathan:
First, thank you for completely changing my life!
Your seminars leading up to my being awarded Master Trainer Status have completely impacted everything I do - both personally and professionally! Beyond all the knowledge I've gained is the inspiration you touch all your students with. You help us understand how our work is so much more than we ever understood before. I'll always be grateful."

Sincerely,
Staci Boyer - Bestselling Author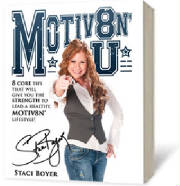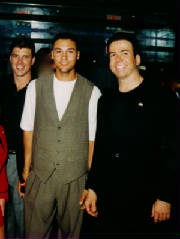 Dr. Jack celebrating with the NY Yankees Derek Jeters & Teammates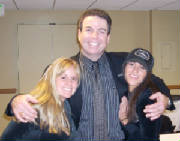 Never meeting Dr. Jack until I attended his NY Strength System seminar in Los Angeles I found myself completely engaged in his educational yet entertaining lecture.
Dr. Jacks enthusiastic energy is contagious. I promise you will leave his seminar totally inspired and ready to take on the world."

Jessica Cousine
"Motivating and innovative are the two words which come to my mind after attending Dr. Jack's seminar. If you are looking for that extra "push" in your training skills, or even just to further your education, this is- bottom line- the place to be."
Kristie Devries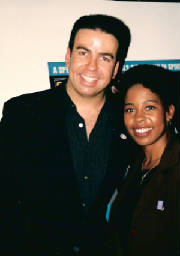 Olympic Gold Medalist and City-Sports Legend Wendy Hilliard with Dr. Jack Barnathan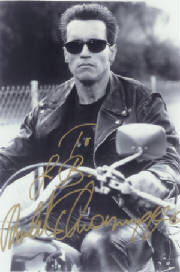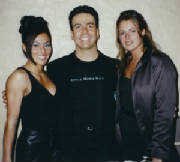 Denise Paglia, Dr. Jack & Dr. Ginger Southall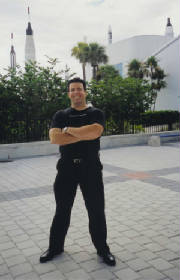 Dr. Jack lecturing at The Kennedy Space Center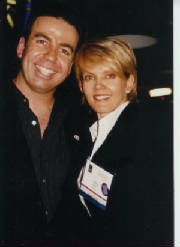 Fitness Legend Kathy Smith & Dr. Jack at the Women's Sports Foundation Dinner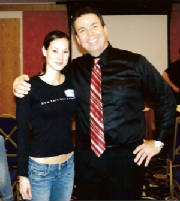 Special Guest Speaker Miyuki Fox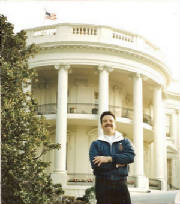 Dr. Jack working out at the White House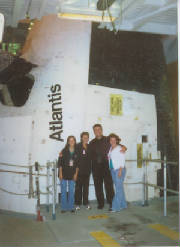 Dr. Jack & Team on "President's Tour" of the Space Shuttle Atlantis being prepped for launch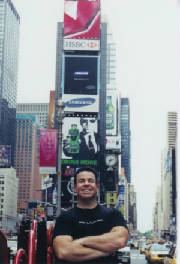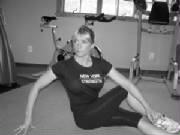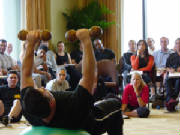 Dr. Jack's simplified yet scientific system makes physical transformation and peak energy a reality
NYC's International heritage is our Inspiration...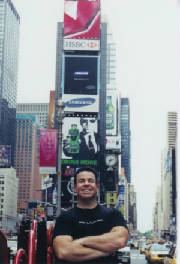 NY City is the home of more Int'l cultures than any single city or Olympic Village!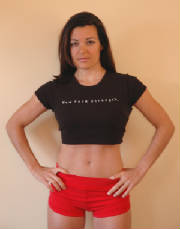 The Success Touchstones - the strategies we have developed for creating a profound change and owning your Power of Presence: click here to download file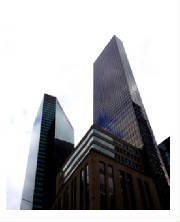 NYStrength (L), Tiffanys (c), Trump Tower 5th Ave (R)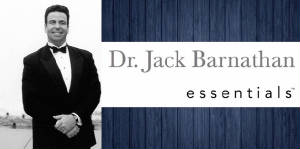 A life that's extraordinary.
A career
that defines your best.
Here is where
your genius lies
Dr. Jack Barnathan
has served some of the world's great achievers.
From pro and Olympic sports legends, stars of Hollywood, Broadway, Ballet and Opera to leaders of the Fortune 50, along with their corporations, employees - and so much more.
He designs for each client unique tools essential for profound change and standard setting excellence that drives inspired, lasting success.
His unique system defines a fresh approach to exceptional service (and the success that follows) through his one of a kind:
• live and virtual workshops • private coaching • corporate consulting
• media presentations • exclusive invitation only events.
Dr. Barnathan has advised, and represented at events, Presidents of the United States and their families, among the countless thousands he has served in his career.
As a consultant for individuals and corporations in a wide variety of professions and industry leading arenas, Dr. Barnathan is acclaimed for his ability to design for each the unique tools essential for profound growth and standard setting excellence.
A "HighGround" level of service and innovation that drives inspired, lasting success.
Here is where your genius lies . . .
---

Dr. Jack is so much more than a consultant, he is a true friend. He makes you feel as though you are the one and only person he takes care of. Having Dr. Jack on your side is so powerful; you have support, advice, and inspiration every step of the way. He has helped bring out my passion for helping others through fitness, taking a job into a career and into a mission. Working with him is an honor and a blessing.

Debi Darnell
Certified Fitness Trainer - Master of Fitness Design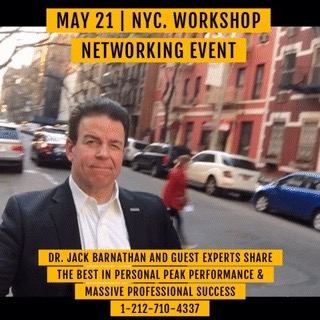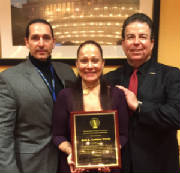 We met Dr. Jack in 2002 and he made an indelible impression on us both.
We followed him over the years and have gained much from attending many of his seminars. With Dr. Jack's keen sense of intuition, he locks right in on your talents, uniqueness and strengths.
He then helps you SEE them. We decided to ask Dr. Jack to coach and mentor us and the important projects we have begun. With his expert direction, support and our bond with him, we are an unstoppable force!
We have a clear trajectory, and we are enjoying the journey that we have embarked with him. Dr. Jack is a dear friend, mentor and a caring, loving human being! We can't say enough about him - we HIGHLY RECOMMEND him to anyone who is sincere about realizing their dreams.
Sincerely, with love,
Corinne and Jack Wlody
- Transformation Artists
- 20+ year owners of one of NYC's most successful private studio's
- ISSA Master of Fitness Sciences
- Master of Fitness Design Honoree
- Bike New York Instructors
- ICA Legacy Award Recipients
- Acclaimed leaders in Community Service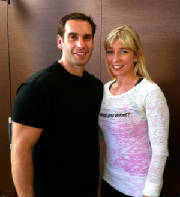 When I met Dr. Jack at my first ISSA seminar, I thought, "This man is Great!" I was drawn to his science driven teaching style and his obvious passion for helping others achieve their goals. Since 2002, I have attended as many of his workshops and seminars as possible. Throughout all of my schooling and different teachers, not one has made such an impact as Dr. Jack. Few people have the wealth of knowledge in science, business and real life experience he holds. Although he only appears to be one man, his combination of knowledge, skills and talents have made him into an unparalleled, successful team of people in the Health and Fitness Industry.

I opened my own gym, Pinnacle Fitness, in 2008. Still, I asked myself what I could do to take it to the next level. I knew without hesitation what I needed: I called his Executive Director Nicole Bruno and asked her, "How can I get Dr. Jack to Pinnacle?" In the beginning of 2010, I began consulting with Dr. Jack and the results have been incredible, terrific and real. More importantly, our collaborations are still continuing.

Dr. Jack has helped me tremendously, both personally and professionally. He is a great man with a love for teaching and helping others that is unrivaled. Thank you very much Dr. Jack for being YOU!
Sincerely,
Jamie & Laura Bodner
Owners, Pinnacle Fitness
Atlanta, Georgia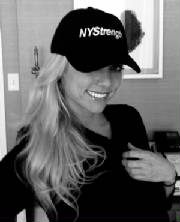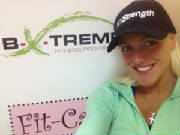 From the first day I meet Dr. Jack my life changed! His knowledge and passion just seeps through him with excitement. He always had me at the end of my seat bobbing my head all day to everything he had to say.
After attending a couple of seminars my husband and I decided to open our own private fitness center. Dr. Jack has helped us in more ways than he could ever imagine before and after we opened. With his guidance of training, fitness, nutrition, our business consultations with him, acceptance and appreciation of this industry we were able to open our doors loud and proud for our community. Plus with his guidance we were booked after only being opened for a few months!
But even after opening our doors he has always been there for us with his love and support. Our consults are the most amazing experience with Dr. Jack. . Thank you Dr. Jack for being an inspiring model for all of us world wide! B-Xtreme Fitness Pro Center, Ltd family proudly and gladly thanks you and you are always welcome in our home! :) -Niki Bryant

Niki Bryant
Master of Fitness Design
Master Trainer
Owner B-Xtreme Fitness Pro Center, Ltd.

I had the pleasure of meeting Dr. Jack Barnathan and my life has not been the same. I decided to take Dr. Jack's Masters of Fitness Design course which allowed me to also mentor him the past year.
My business, "No Mullarkey" Personal Training, has hit it's all time high since hiring him as my business coach.

Dr. Jack has been my angel as he has supported me and encouraged me to shoot for the stars. He 100% has my back!

He also has been a huge support with my other goals of modeling and getting published. Since meeting Dr. Jack I have been published in almost every major national publication in the fitness industry! Due to this national exposure my online business has tripled.

I can't thank my angel enough for supporting me and urging me to think outside of the box. If you are feeling stuck and want to take you business to the next level, it is a no brainer to seek out Dr. Jack Barnathan for consulting support.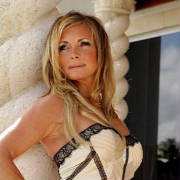 As a single mother of two children and grieving the loss of my husband, and I decided to start my entire life and career over in a state where my family support lies. Just when you think you are under a rock.....

Consulting with Dr. Jack is more than a daily dose of adrenaline for me; it is a one of a kind experience. The energy he cultivates, conveys and exuberates in every conversation forms an invincible aura against the mental and emotional punches that come my way, bar none. I am moved by his keen desire to showcase my unique qualities and strengths, guiding me to the pinnacle of my success in the fitness industry!

Thank you Dr. Jack for your friendship and expertise.
Sincerely,
Deanna Avery
Certified Fitness Professional
Model, Spokesperson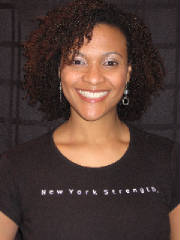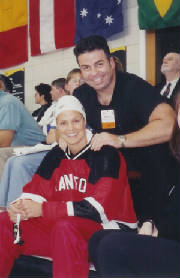 Olympic Legend Dara Torres with Dr. Jack Barnathan. Dr. Jack traveled with Dara, supporting her in her famed gold medal winning comeback. Of Dr. Barnathan's help, Dara made it clear in her bestselling autobiography that Dr. Barnathan was clearly one of "the people I could not have done it without."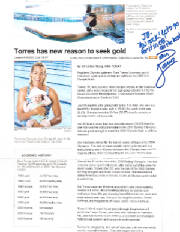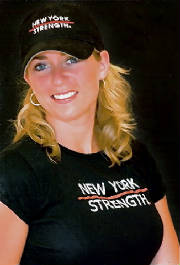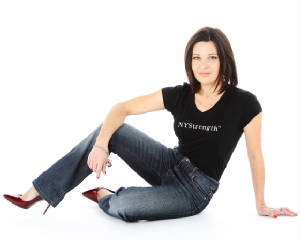 "Without a doubt, the reason for where I am in my life is largely shaped by Dr Jack Barnathan. From the moment I met Dr Barnathan almost 15 years ago; his steady guidance, teachings, support and inspiration has impacted the course of my life profoundly. I have benefited immensely in both my athletic and business professional careers.
As a long distance runner, Dr Barnathan's coaching has helped me perform stronger and consistently with every race I completed – I earned personal records each time, including a third finish ranking in my age group at the 2014 Montreal Marathon.
On a business level, Dr Jack has mentored me on how to competitively distinguish myself from others. In so doing, I learned how to climb the corporate ladder, as a leader. My sense of style in interpersonal business relationships is the result of attending and learning tremendously from Dr Barnathan's teachings.
It is incredibly rare for a person to possess both unparallel business acumen and be renowned also as a leading authority in the arena on health/fitness. I'm honoured to know Dr Barnathan; he is the unique individual that seamlessly fits this profile."
Tanya Di Paolo CPA, CMA
Corporate Controller, Bio-K Plus International Inc.
Marathon runner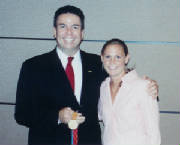 TEAM USA CAPTAIN - Olympic Gold Medallist Christy Pierce was special guest speaker at Muscle Mastery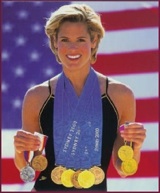 Olympic Legend Dara Torres
Dr. Jack has always been there through everything, supporting me 110% in the achievement of my goals. I know through his insights & experience he will do the same for you."
- Dara Torres, in her bestselling autobiography, the 5 time Olympic gold medal winning legend praised Dr. Jack Barnathan as "one of the people I couldn't have done it without."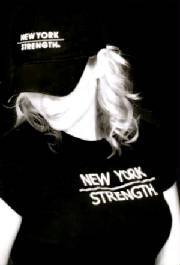 Dr. Jack Barnathan has been the most amazing mentor and friend any person could ask for. He is remarkably motivational and supportive. I would never be where I am if it weren't for his knowledge, commitment and passion for all he does. Thank you Dr. Barnathan!! You are truly amazing and I thank my lucky stars that I was in your first class 9 years ago! STAY STRONG!!! I will because you taught me to!! Onward!"
Thank you!
Nicki Barton MCFT, SPN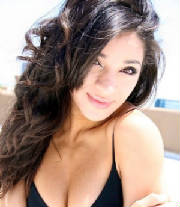 Dr. B is one of THE best people I have ever met in my life!
He applies an unprecedented amount of time, knowledge and compassion to each athlete along their journey. The days I would go to his office would often be my favorite day of the week while I was in NYC :):) He became a true friend. He never failed to listen and never failed to have an amazing solution and answer to a problem-his expertise is comparable to none.Meeting
Dr. B was a blessing and to this day, I continue to be inspired to pursue my dreams in every aspect of my life, no matter what they are!"
Sincerely,

Sofia Monroe
NCAA Champion Athlete
Model. Actress.
Executive Assistant, Creative Development, Production at Dream Factory Entertainment Company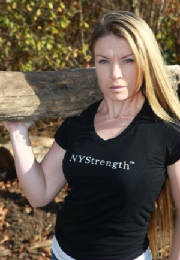 Dr. Jack set the foundation to my career path in the fitness industry. When I lacked the confidence in myself Dr. Jack was there telling I was worth it and I had a fire inside me. I cherish him as my mentor, coach and friend. I have shared every success with him and he gets even more excited than I do, if that is even possible! He has a way with words and encouragement that surpasses anyone I know.

Dr. Jack, I would be lost without you. I am thankful to have you in my life everyday. Thank you for everything Dr. Jack
As sincere as one can be to another,


Maura Garner

Certified Fitness Trainer

Master of Fitness Design Honoree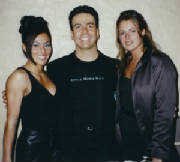 Denise Paglia, Dr. Jack & Dr. Ginger Southall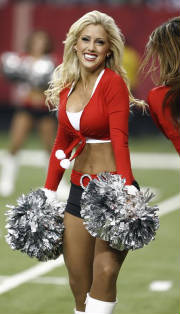 "Dr. Jack's workshops and one-on-one consultations have made a huge impact in my work. As both a fitness trainer and a competitive figure athlete, Dr. Jack has redefined the way I think about fitness concepts and training. He's taught me to work smarter not harder using information backed by science. Dr. Jack knows how to break down the material making it easily understandable and relatable, and his teaching style is truly inspiring. His enthusiasm is contagious, and he makes me excited to get out there and help as many people as I can so they can have more energy and a better quality of life. Three cheers for Dr. Jack Barnathan!"

Carla Williams
NFL Cheerleader
Champion Figure Athlete
Certified Fitness Professional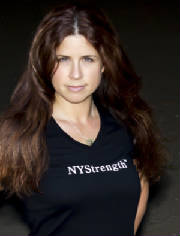 "Dr. Jack has a delicious way about him that creates access for those in his presence to discover their own greatness. He is a true visionary with a deep sense of purpose, knowledge and wisdom. His guidance and support have expanded my vision for my Life's mission in ways I had not even imagined were possible, and I am incredibly blessed to call him my mentor and friend."
Dr. Jack has really helped my Fitness Life/Career Dramatically, it has only been a little over a year and I feel like I have achieved a plethora of knowledge from NYStrength. I just want to thank you thank you thank you thank you for all Dr. Jack. Now I am able to help my clients connect with their exercise and me emotionally, I can help them bring out their inner unique best and beyond. I am delighted to be a part of this motivational journey I am experiencing with Dr. Jack and all Fitness Design Professionals. Learning is limitless. I enjoy moving, Onward.
Sincerely, Colleen Wilson Certified Fitenss Trainer, Master of Fitness Design Honoree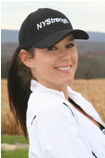 As soon as Dr. Barnathan greeted me I felt so welcomed and at the completion of the three day seminar I was a HUGE Dr. Jack fan. His genius is unparalleled in the fitness industry. Not only is he the best in the industry, he is truly a wonderful human being. His enthusiasm and love for life and others is inspiring. His message is so powerful and his gift to teach, motivate and inspire is extraordinary. I am thrilled to be part of his Master of Fitness Design Workshop this January 2013. I'm ready for a life-changing experience. Thanks Dr. Jack for all that you do! Much Love,
Eileen Downes
Certified Fitness Trainer
Master of Fitness Design Award Honoree (candidate)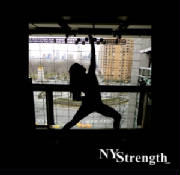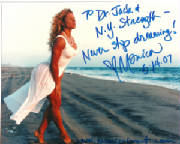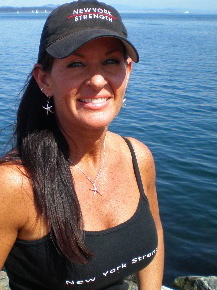 "To be the best, you must train with the best. Dr. Jack Barnathan is the best! His advanced knowledge, exceptional passion and flawless and motivating teaching technique propels his classes and seminars beyond expectations, to the highest level of excellence. He is a person of great integrity and humility. He is caring and committed to all his students and clients on all levels. I could not have found a more dedicated, authentic or inspiring mentor.
Thanks, Dr. Jack, for all the knowledge you've bestowed upon me! I feel most honoured and humbled, always!"

Lori Warchow
Adventure Fitness Expert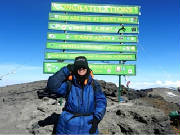 Lori Warchow and her NYS Hat atop Mt. Kilimanjaro!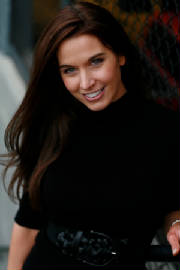 Dr. Jack Barnathan's insight and knowledge of the health and fitness industry is unparalleled. He has been invaluable to me through the many stages of my career as a Fitness Trainer, Gym Owner, Figure Athlete, and National Fitness Model. There simply isn't anyone better to help you find clarity and vision to set yourself apart for a successful future in this industry.
Sincerely,
Heather Holker
Mrs. Utah USA
Mrs. International Winner
Mrs. America Winner
Gold Medal Honoree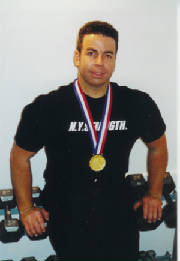 Dr. Jack Barnathan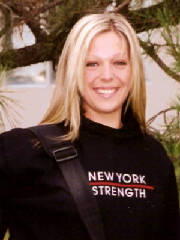 Executive Director Nicole Bruno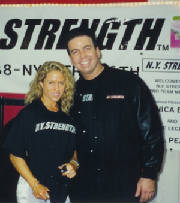 Dr. Jack Barnathan & Monica Brant have been friends / colleagues for many years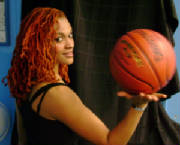 The Remarkable KiaMichelle Bourne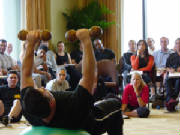 Dr. Jack's simplified yet scientific system makes physical transformation and peak energy a reality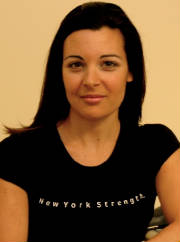 Lecturing with Arnold Schwarzenegger
Deana Bonafiglia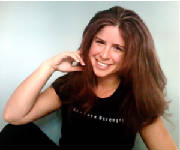 NYStrength Ambassador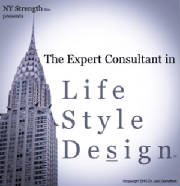 Lecturing at The Kennedy Space Center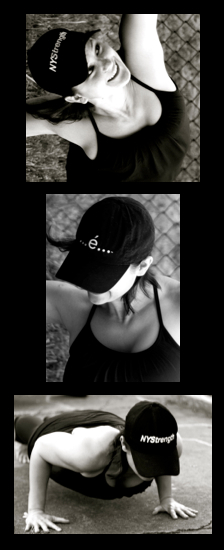 Dr. Barnathan's strategies serve elite achievers from every conceivable arena including pro & Olympic sport legends, corporate leaders, the most exclusive Spa's and fitness specialties, cuisine, astronauts, artists and so much more. Moving you from ordinary to extraordinary with unique, customized strategies developed through decades of serving, and studying, the very best.
NYS (L), Tiffanys (c), Trump Tower 5th Ave (R)
click here to download Chef Don's Recipes
52 Mood Enhancing / Recovery Foods